We Stand with you
We're asking Team ROMEO how it's been, adjusting to the "new normal". In this "We stand with you" we speak to Sven from our Community team.
---
Sven – ROMEO Community
---
Place of Origin: Born in a small village between Hamburg and Bremen, Germany.
What is your role in ROMEO/ERASYS: I manage the Community team with Support and Fraud Prevention.
What do you do for our users:
"My" teams are helping the good guys in need for support and at the same time we also make sure that the bad guys stay away from our platform. We also do content moderation (e.g. moderating our Group Romeos Together).
How are you finding working from home:
In the beginning (day one only 😉) I found it quite nice, because I was more focused on my work….but hey, I miss my colleagues…already after one day 🙈….so it's good that we have our video conferences at least twice per day in which we can exchange work-related stuff and some fun.
Any tips for users doing the same:
I know it's a bit the usual blah blah 🤓, but I realise it really helps if you keep your routines: stick to your normal working hours, plan a break every now and then and keep work/life separated, if you are not used to working from home. I also added at least one "sports" session towards the end of my day because I have to get rid of too much energy (otherwise my husband is suffering from it 😉).
What do you usually do in your free time:
As a German living in the Netherlands you really live in "bicycle heaven" – so I am cycling a lot, run and go to the gym at least three times per week (did I already mention I have to get rid of too much energy 🙈?). On top of this I meditate twice per day (no lotus position, stinking candles and weird mantras involved 😉).
What are you doing to keep busy in your spare time:
Now that I cannot go to the gym, I tried out gazillions of sports Apps on my mobile phone and finally decided for an App called SEVEN to do 15 minutes of HIT training per day. Luckily there is no complete lockdown in The Netherlands, yet, so I can still run and cycle. Furthermore, I bought myself a Nintendo Switch lite to play games again 😍.
What are you binge-watching:
At the moment I am watching Tiger King on Netflix. It's a documentary with seven episodes….which is totally weird, freaky and a bit funny at the same time. Since my husband is a big Simpsons fan and we now get Disney + we started with season 1 (of 30 😬), which will keep us entertained for a while (and hopefully even longer than the corona "thing" lasts).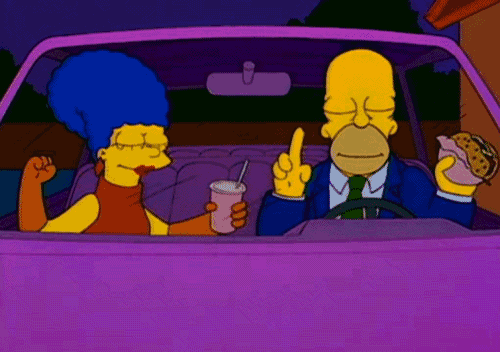 Photo Credits
More Stories
VideoChat is the best way to stay home and still see everything your hot neighbors have to show! Available on the ROMEO App.
We Stand With You – Support
In the first of "We stand with you" series, we spoke to Ali from Support.
More Stories
Have you ever rated a picture on ROMEO? We trust you to self regulate the pictures uploaded by our Romeos. Take a look – Picture Rating so much fun.