We Stand with you
We're asking Team ROMEO how it's been, adjusting to the "new normal". In this "We Stand With You" we speak to Jade over in Berlin.
---
Jade – Code Bunny
---
Place of Origin: Melbourne, Australia (but I've been in Europe for 12 years).
What is your role in ROMEO/ERASYS:Programmer/Code Bunny in the iOS App Team.
What do you do for our users: I work on a team with other programmers; we make sure the Romeo app for iOS is as fast and stable as possible, and we make the dreams of Carlos, our Product Owner, a reality. He asks for new features and improvements for our users, as well as boring but important stuff needed by the business such as advertising or keeping track of how popular (or unpopular!) a particular feature is.

How are you finding working from home:
I think for a lot of programmers being reclusive comes naturally, and we usually have plenty of things to keep busy with that don't need pesky humans. That said, I think even the most die-hard introverts need a fair bit of human contact to stay healthy. I find these days that I'm more conscious of my mental health – I'm more aware of being tired or unmotivated, having poor sleep hygiene, or if I'm checking my phone way too often.
Any tips for users doing the same:
Do as much physical activity as you can. If it's possible where you live, go for a walk each day. Let yourself feel whatever you feel and recognize it as a normal part of being a human in a super weird situation.
What do you usually do in your free time:
During peacetime, I would go clubbing or go to bars, eat at restaurants, watch movies with friends, go to the gym.
---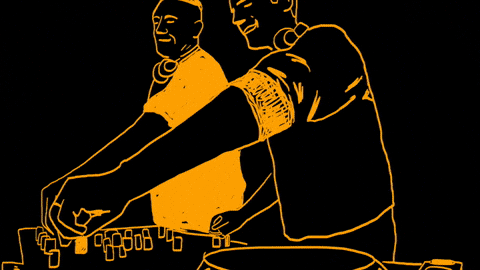 What are you doing to keep busy in your spare time:
A week before lockdown, I (prudently, as it turns out) ordered some free weights online. So, I've been doing a little bit of gym in my kitchen. I have lots of projects to keep me busy. I try to work on my German vocabulary, do some soldering and/or programming with microcontrollers, work on a game that I'm developing, or make something with 3D printing.
---
More Stories
In a previous series fo We Stand With You we featured Enrico from ROMEO support.
Stay Strong Footprint
Stay Strong is the newest ROMEO footprint. Send it to someone who could use a boost today!
VideoChat
VideoChat is the best way to stay home and still see everything your hot neighbors have to show! Available on the ROMEO App.