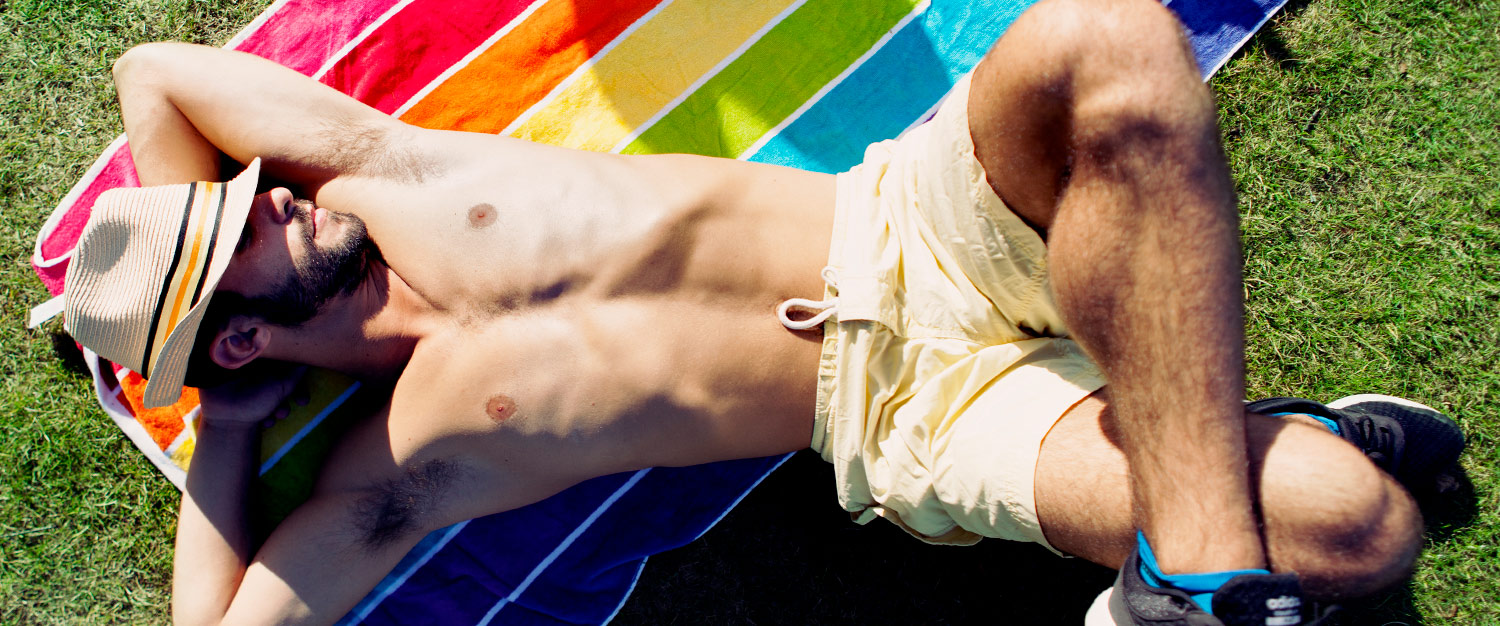 TRAVEL with our Pride Guide
Pride season is about to get serious, but don't panic, there's still time to hit the gym, pick an outfit and get your hair 'did'. The really pressing issues now are, which Pride or Prides to pick and how to get there? Let ROMEO help you with all these important little details.

Travel with Pride
We have a handy feature called TRAVEL that can connect you with Romeos around the world. Talking to hot guys about the Pride in their city can help you to decide on the best one for you. PLUS members can chat to potential dates from Oslo to Osaka, and you can check out up to 5 destinations at the same time. Regular members can window shop grids from Chicago to Cartagena and everywhere in-between.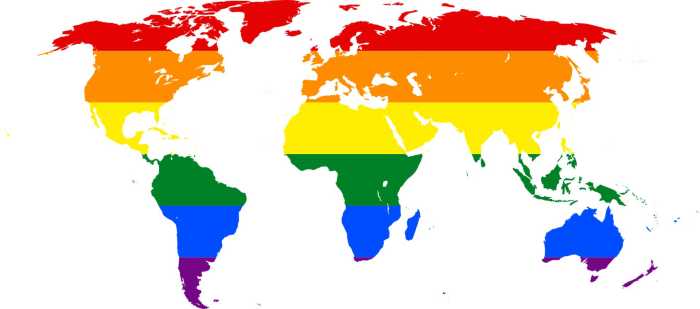 Planning Your Pride Season in 5 Easy Steps
Pride is a worldwide love phenomenon, and it's growing. Pride festivals march across the globe from Sydney to London, and from Tokyo to Rio. The common thread across each Pride is they hold the same core beliefs that make them legitimate. All Pride parades are a peaceful protest, a celebration of love, diversity, acceptance, tolerance and identity – encompassing all genders, ages, races, and sexualities. Everyone is welcome, as long as they share love for people. We've got some advice to help you enjoy your Pride season in style.

1. Pick a Pride as Soon as Possible
Different Prides offer different experiences –  here's a quick taste of some top Prides;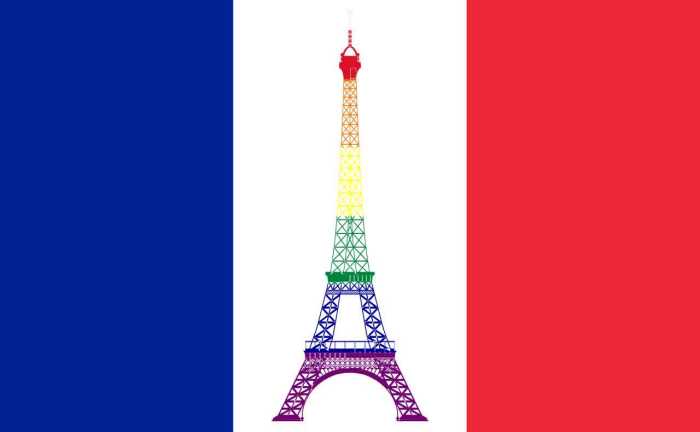 June 29th: Paris Pride is so massive that boarding floats is not open to just anyone but the music and glamor are intoxicating as is the wine. Get yourself to Le Marais immediately afterward, it's downtown gay Paris – sublime.

 June 29th: San Francisco Pride is the Holy Grail. If you can go, do and you'll finally feel what it means to be living. LGBTQ is the majority in The Castro, and it feels EPIC.

  June 30th: New York Pride is a huge festival of love and of course, commerce. This year they are celebrating Stonewall 50 and its also World Pride. Check out the companies who sponsor and attend. Look to them as future allies when seeking a pro-gay workplace.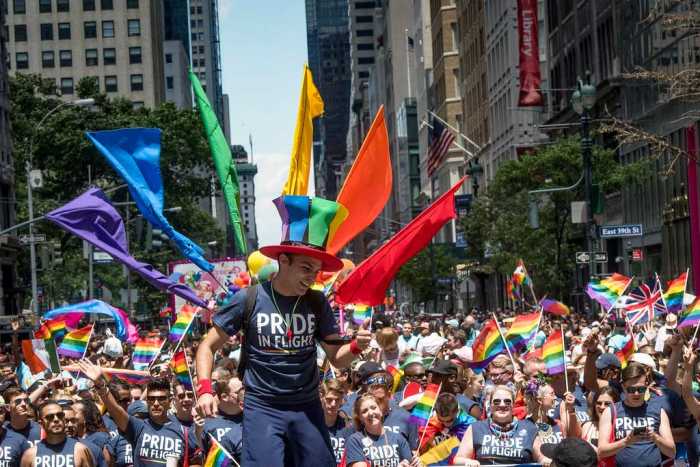 August 3rd –  The famous Amsterdam Canal Pride floats through the city and is always heavily attended. Get in now, book a boat to bob along and celebrate Dutch diversity.

 August 17th: Copenhagen Pride is a jewel of an event that lets attendees board floats to become part of the Pride parade.

 October 26th: Taiwan Pride, with 82,000 people expected to attend, Taiwan Pride in the city of Taipei is the biggest Asian Pride festival. Taiwan has been described as the most liberal LGBTQ country in the region.

For further Pride listings visit

2.   Book Your Accomodation
When booking a hotel, if at all possible get something central. Then when you log into ROMEO, many of the guys on your grid could be in or near your hotel. Especially if you book gay accommodation or in gay-friendly areas. A central hotel means you won't waste time getting lost and you can quickly change outfits to suit the particular time of day. Plus disco naps and quickies are way more feasible if your hotel is only a rainbow away. If you are a PLUS member, you can use TRAVEL to enter vacation dates up to a year in advance, and get accommodation information from Romeo's already living in your destination city. You can decide on how you'd like to thank them when you get there.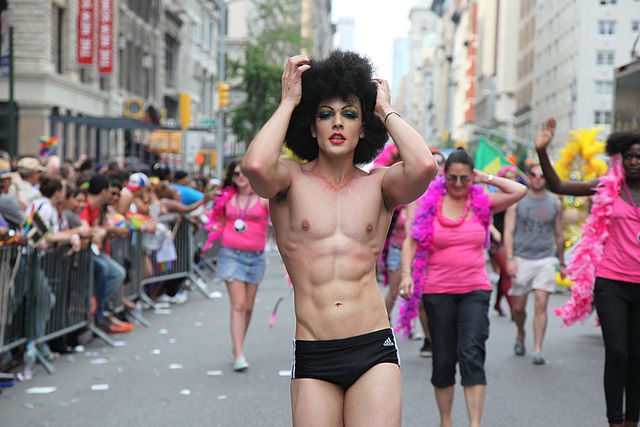 3.   What to Wear?
This is the ultimate question. And the answer is: wear just about anything you like. Swimwear, rainbow flags, drag, sportswear, leather, it's entirely up to you, but again this is a moment when local knowledge can make the difference between gliding through a glamor Pride or sliding through a washed-out Pride. The week before you go, check the weather reports, but also use TRAVEL to ask the locals if it's flip-flops or hiking boots. The length of the Pride parade will vary from city to city and so can the post parade culture. Look at it this way, if it's sunny, sandals might be great, but if you end up in G.A.Y. clubbing like Kate Moss, do you really want all ten toes exposed to London's infamous nightlife?

4.  To Booze or Not to Booze?
Most Prides start early and run late, and many will end in a festival with beer and wine available to purchase. The best advice is to take it easy, drink a lot of water, especially in the warmer Pride's of the Southern regions. You want to remember Pride with affection and not be the guy everyone remembers turning green at 10pm and rushing to a pissoir – another point for fashion options, footwear needs to be pissoir suitable, as you'll be visiting one at some point.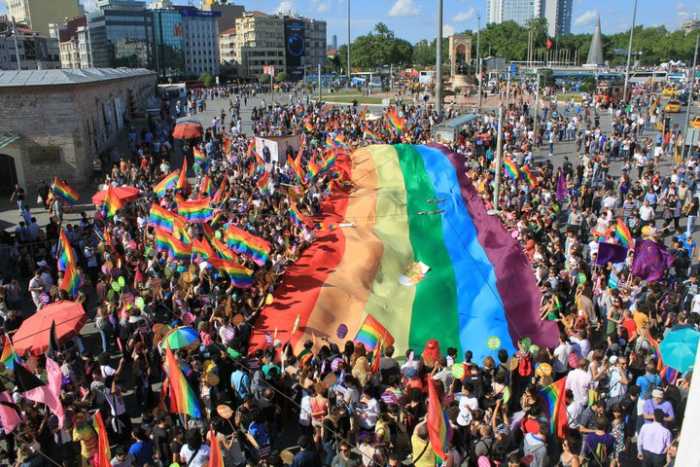 5. The Parade
Go in with a plan, but prepare to improvise. Yes, you want to attend the parade and visit the gay highlights. You also want to go to the festival and the after party – oh and that awesome gay café. You can't do everything in one day, and trying to will make it harder to chill or be one with the spirit of Pride. So take this advice from one seasoned Pride guy:
"Go to the parade, make friends, follow them if it feels right, lose them if it feels weird, and make more friends. Have a post parade plan like a power nap at the hotel or a good meal before going out and then reconnect with your new friends. An hour's time-out will always help you to make better decisions and stay safe."

Joseph Kearney, Social Media Officer – Seasoned Pride Attendee
Did we mention sunscreen? Protect that beautiful face. No one wants premature wrinkles, especially not at PRIDE. OMG, I can't even! Can you imagine?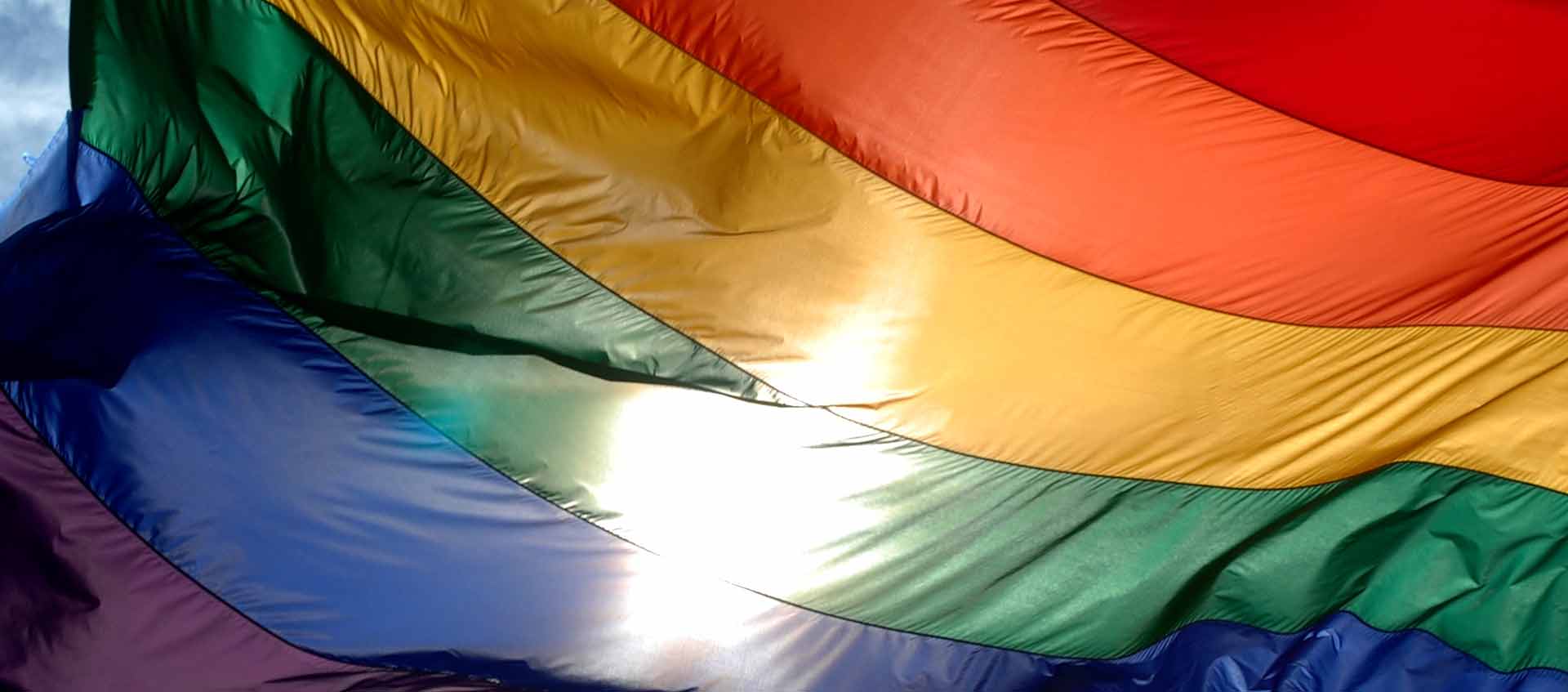 Happy Pride
With all that awesome information in mind, we wish you an excellent Pride season – party your heart out, fall in and out of love. Follow the march, beat those drums of acceptance and spare a thought for LGBTQUI kids & adults in places where the love is hard, the joy is hidden, and they have bigger problems than settling for flip-flops or Cons. Don't let it spoil the whole thing for you, but it's important to remember we're here due to the hard work of heroes past. Oscar Wilde, Harvey Milk, Carlos Jáuregui, and other humanitarian giants fought for gay rights in the West to make Pride 2017 possible. We now need the heroes of today to work their magic on the new frontiers. Equality and Love for all.
Much Love,
ROMEO
Essential Checklist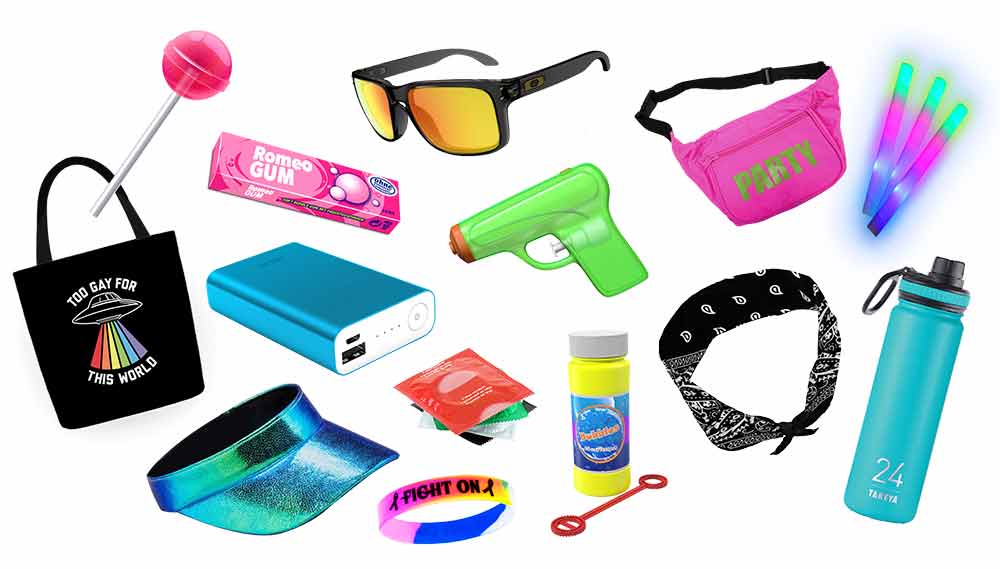 Shades & or visor/cap

   Lip Gloss

   Sunscreen

   Gum

   Flip-flops or backup shoes

   Toilet paper or a pack of tissues

   Plastic poncho

   Phone charger or power bank

   A plan with an option to improvise

   Name and address of hotel written down in a safe place (your underwear?)

   Cash – most vendors prefer cash

   Lube and rubbers Obvs

   Ear plugs

   A handy backpack stuffed with all the above

   Plenty of water

   An upbeat, positive spirit
and finally

Other Stories
We speak to the organisers behind Tbilisi Pride.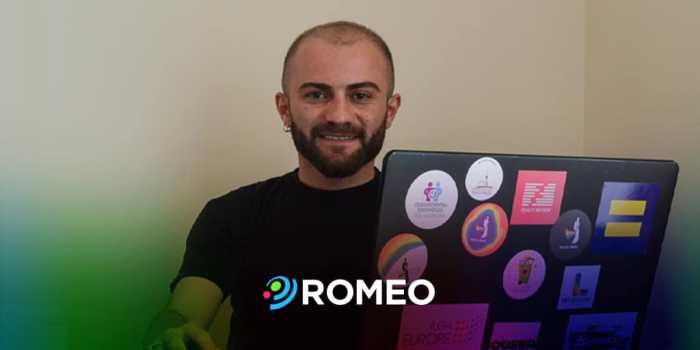 Introducing Godwyns
Meet our new LGBT Manager Godwyns.