ROMEO Sports – Amsterdam Waterproof
Amsterdam Waterproof, Holland's inclusive LGBTQIA+ water polo team, will be competing this August at the Gay Games in Paris. ROMEO Sports is following the team's journey from Amsterdam to Paris, and we'll be revealing some of the team players each week in the run up to the games. ROMEO Sports announces: Amsterdam Waterproof – The Collaboration.
---
The Team
Waterproof is the Netherlands' national gay water polo team. Based in Amsterdam, the team currently has 60 active members. Waterproof welcomes all genders, all sexualities, all nationalities, and all levels of experience, from beginner to highly skilled. And one of this year's themes at the Gay Games is 'All Equal', so it's the perfect fit for Waterproof. The team has a universal drive to play water polo in an atmosphere free from judgment. Everyone who can swim is welcome to join the team.
In Conversation
We speak to committed Waterproof team member Pieter Tol, about the history of the club and their preparations for the games.
What is the main ethos, or core principal of the team?
"I think the main ethos is, be yourself. We're made up of men and woman, young and old, Dutch and international, experienced or beginner, lesbian, straight, or gay, who are serious about playing, and like to train, learn, and have fun. We like to play water polo in a relaxed and open atmosphere."
The Beginning
Can you give me a little background on how the team began?
"The team was set up in 1995 (as part of Gay Swim Amsterdam), because they wanted to participate at the Gay Games in Amsterdam in 1998. Alex Gast was the founder of the water polo team within Gay Swim Amsterdam. Later the water polo division continued as a separate club: Amsterdam Waterproof."
Qualifications
What does it take to be a Waterproofer?
"We have beginners and experienced players and it's up to you, how often you want to train, but a lot of us train two times a week. In order to join, you need to be able to swim at least one lane of freestyle."
Growth
How has the team grown from day one to now?
"I think we have become more professional, but we still have a nice cosy atmosphere. And we've grown a lot. Where we were about 30 members as part of Gay Swim Amsterdam, we're more than 65 members now as Amsterdam Waterproof."
Does Waterproof compete in many competitions?
"We compete in the Netherlands in the NCS competition. In addition, we participate in many international tournaments, as part of the European Champagne Leaque, Gay Games, Euro Games and World OutGames. We have won many tournaments and competitions, but that differs very much per tournament and year."
Paris
What are your team's plans for the Gay Games in Paris?
"We have one recreational team and one competitive team. We will do our best, and of course we want to win."
How does water polo work?
"Well, I'm glad you asked. Water polo is about getting the ball into the other team's goal. You play with seven players including a goalie, and the game consists of four 8-minute rounds. As you have a limited time to finish your attack, there is a lot of swimming, with all players from one side to the other."
Who is your main competition?
"That differs very much per competition and year, but I would guess Toronto Triggerfish."
Do you have final thoughts or comments?
"I think the atmosphere within our club is so much about being yourself. Within the European Champagne League, I find the atmosphere very friendly and respectful, but still competitive; something to cherish."

ROMEO Sports Amsterdam Waterproof The Collaboration
In the run up to the games, you can get to know the team even better on ROMEO, and read all about what it takes to prepare for Paris 2018. The Waterproof players will also give a first hand account of their escapades throughout the Gay Games, which will be featured on the Romeo-Waterproof website. It's guaranteed to be a splash you don't want to miss!
Gay team sports create a sense of family that can be healing.
Meet the Players
As part of our collaboration with Waterproof, we'll be bringing you hot pics and inside info about some of the players, on their way to Paris 2018. Each week, we reveal a new Waterproofer. You can already check out our first highlighted player, Sexy Thomas!
Credits
Professional Photography by Henri Verhoef.
Suggestions
If you have a favorite sport, or if you want to write about your own team, let us know by sending your suggestions to social@planetromeo.com.
More ROMEO Stories
Previously on ROMEO Sport, we featured the History of the Gay Games.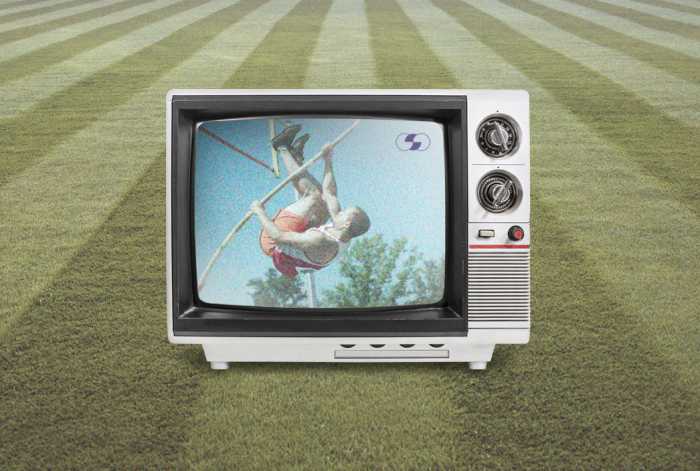 Rugged Good Looks
We also highlighted Rugged Gay Rugby Players.