tips to help you on your Egg Hunt
The Basics:
For the best hunting experience we recommend using the NEW ROMEO web version which also works perfectly on mobile devices.
Devoted app users can use the ROMEO App, but for Egg #2 you'll have to hop over to the Hunqz page and log in using your regular ROMEO username and password. (Don't worry the Hunqz won't be able to see you.)
It's best if you start your adventure from this page, going hop-by-hop solving the hints to find all of the EGG profiles and web pages.
Facts and Figures
There are 7 eggs on our web pages AND 7 eggs on the radar grid – you have to find all 14 eggs to complete the hunt.
You have to click or tap the EGG and the hint will pop up.
You must open each EGG profile so that it registers a visit.
PLUS users: do not hide your visits otherwise your visit doesn't count.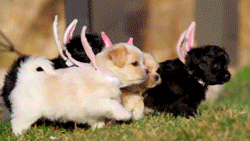 Extra Help
Be sure to check your filter settings so you don't miss any eggs.
EGG profiles can be online or offline.
EGG profiles can be "looking for" – online, date, now.
When you solve a clue, be sure that you are looking at the correct grid – Activity and New will help you see fresh new faces, but it won't help you locate the EGGs.
Starting in the wrong place
If you fall down a rabbit hole and accidentally find an egg, don't worry! Just keep following the hints to the end. The last egg will lead you back to the beginning, so you can pick up any eggs you may have missed along the way.
Final Tip
None of the profiles have been given a name containing the word EGG, so you'll have to be clever to find them.
VideoChat: Face-to-Face
Did you know you can use VideoChat on the ROMEO app?