ROMEO 2019, Our Year in Review
As the year draws to a close and a new decade begins, we wanted to take a moment to look back at everything that happened in the last 12 months, and share our best bits with you. So here it is, ROMEO 2019, Our Year in Review.
Valentine's Day
We celebrated the 'love-holiday' by catching up with Liam and Raphael, a couple who met on ROMEO and are now married. Their anniversary is February 14th and we are so happy to know they found The One on ROMEO.
Eurovision Live Voting
After Valentine's day, we turned our attention to Eurovision. For the past two years we have had live voting exclusively on ROMEO, you can vote for your hottest act, performance or sex appeal – we don't judge. In 2019, rumours were circulating it was going to be The Netherlands year, so our team in Amsterdam held a glamtastic party in the office, hosted by the goregous Peter Darling which we live-streamed on social channels and ROMEO.
Our Eurovision Winner
This year the ROMEO winner was Mahmood from Italy with his infectious and tormenting pop ballad, Soldi. The official winner was Duncan Laurence who didn't even make the ROMEO top ten. Plans are already unfolding for our next Eurovision party to complement our live voting system on ROMEO for 2020.
Congratulations to the ROMEO live Eurovision poll winner Mahmood with 3149 total votes for Soldi. #Eurovision #ESC2019 #DareToDream #ROMEOEurovision #romeolivestream #ROMEOLIVEVOTING pic.twitter.com/pFU3F6u2eQ

— ROMEO (@PlanetRomeo) May 18, 2019
GROUPS for all
The next milestone in 2019 was the introduction of GROUPS to our website. We were delighted to start with 6,000 groups back in May, with everything from hiking clubs, yoga enthusiasts, leather lovers to sporty guys and a whole lot more. Since May, GROUPS  have grown to over 12,000, there is so much happening with nearly 500,000 guys connecting there, if you haven't yet you should check it out.
Pride Season
The summer was filled with Pride parades all around the world from Stone Wall 50 in New York, to World Pride in Vienna and the newly emerging Prides across India. we released our Pride City Scapes to support the Pride Party movement.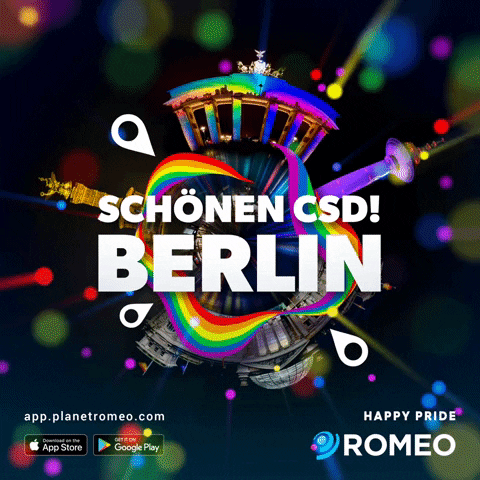 Sex Workers Rights
ROMEO decided to engage with the global celebration of love and inclusion by tackling a very important subject and something we truly believe in; greater visibility of sex workers and their right to a safe place to work.
HUNQZ IN WINDOWS
Our sister company HUNQZ took over the red-light windows in Amsterdam's on the day of Pride August 3rd, 2019. We placed four very handsome hunky guys in the windows to see how the public reacted and we got picked up by the world media.
The World's Attention
Our collaboration with My Red Light got recognized in media outlets from San Francisco and Germany to Taiwan and everywhere in between. My Red Light provides a safe space for its own sex workers and we felt a joint effort with them was the right fit for HUNQZ and ROMEO to make a powerful statement about visibility and inclusion in the middle of the Pride season. And not to toot our own trumpet, but honey we nailed it – toot, toot!
Pride Walk
Our Foundation was active during the Pride season and over 60 volunteers donned blue t-shirts and walked in the annual Pride Flag Walk of Amsterdam. Each year a protest walks from Westerkerk to the Vondelpark flying the flags of countries that have anti-gay laws. The number has been decreasing over the years, but we still counted over 65+ flags at this year's walk, The parade ended in the Vondelpark Pride Village where information about the Foundation, and its projects, could be shared by PlanetRomeo Foundation and many ROMEO employees who volunteered their own time on the day to show support.
FAQs and Support
Back on the platform we also released our shiny new FAQs page which helps users to get answers immediately to the most common questions. Of course, we still, have a hard-working and insightful support team to tackle problems and answer your pressing questions should your query not be solved by the FAQ page. Check it out for yourself and let us know what you think?
Highlight of the Year
We did so much this year, hit so many heights, and it's hard to single any one event out as the ROMEO highlight but we did hit one significant milestone for our Foundation, that had to be celebrated in style.

PLANETROMEO FOUNDATION 10TH Anniversary
This year PlanetRomeo Foundation celebrated its 10th Anniversary. On November 7th, friends and colleagues from ROMEO, PlanetRomeo Foundation, members of LGBT initiatives in Holland ,as well as past and present Foundation Board members, joined together in our office in Amsterdam to mark the occasion.
Over the past ten years, PlanetRomeo Foundation has funded over 200 projects in 80 different countries and donated €1 million. This has all been achieved by a small team and board that make the PRFoundation a reality.
Best Wishes
So that was the round-up of an eventful year and as we look to 2020. We wish all of our Romeos the happiest futures, filled with Dates, Friends & Love.
Until next year,
ROMEO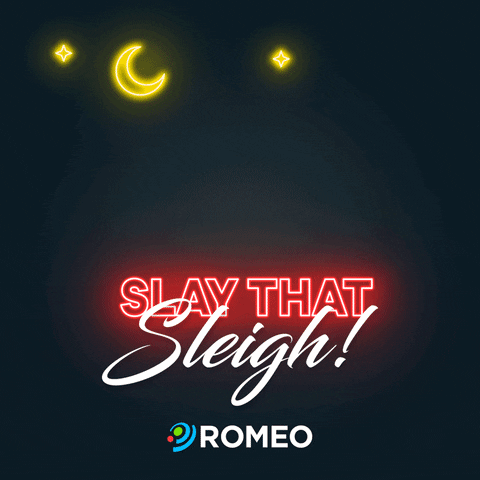 More Stories
PlanetRomeo Foundation 10th Anniversary photos and quotes from the party.
Filter Search
There are many ways to find your perfect match on ROMEO. Have you tried Filter Search yet?
Hashtag Search
And there are even more ways to look up guys or things that interest you. Try #Hashtag Search to find like-minded guys.
Suggestions
How do you talk to guys on ROMEO? Share your stories with us by sending an email to social@planetromeo.com.