Queer Black History: Melvin 'Mel' Boozer
This month we're celebrating the role that a few (maybe to some, relatively unknown) gay black men have played in history, to advance diversity, inclusion, and modern gay awareness. Earlier this month we featured Bayard Rustin and James Baldwin. Below is the third and final part of the series.

Melvin Boozer
Melvin 'Mel' Boozer (June 21, 1945 – March 6, 1987), was a university professor and activist for gay African Americans, (HIV)AIDS issues, and a national leader of groups seeking homosexual rights.
The Early Years
Growing up in the ghetto's of Washington D.C., he graduated at the top of his high school class (salutatorian) and went on to study at Dartmouth College. After graduating Dartmouth in 1967 with a degree in sociology, Melvin spent several years in Brazil volunteering for the Peace Corps. While in Brazil, he got in touch with his gay side, which he had kept largely closeted since childhood.
When he returned to the US in the mid-70s, he did his graduate work at Yale University and studied for his Ph.D., while exploring Greenwich Village's queer community. After completing his Ph.D. he became a professor of sociology at the University of Maryland. Around that time he became more active in the D.C. gay rights scene.
US Vice Presidential Nominee
During the 1980 Democratic National Convention (DNC), Boozer was nominated for Vice President, becoming the first openly gay person to be nominated for such a high office. He received just shy of 50 votes, but in a moving speech, where he declined the nomination, he called on delegates to help fight discrimination against people who, like himself, were black and/or homosexual.
Powerful DNC Speech
Probably the most powerful sentiment expressed in his DNC speech was:
"Would you ask me how I'd dare to compare the civil rights struggle with the struggle for lesbian and gay rights? I can compare, and I do compare them. I know what it means to be called a nigger. I know what it means to be called a faggot. And I can sum up the difference in one word: NONE. Bigotry is bigotry. I have been booed before. Discrimination is discrimination. It hurts just as much. It dishonors our way of life just as much, and it betrays a common lack of understanding, fairness, and compassion."

Front Line LGBT Activism
Melvin was active in the National Association of Black and White Men Together, he became the first black president of the Washington, D.C. Gay Activists Alliance (GAA as it was then known – 1979-1981), he was director and lobbyist of the National Gay and Lesbian Task Force (1981-1983), and was a regular contributor to BlackLight, the first black, gay periodical. As part of the GAA, Boozer most notably won a court battle with the Washington Metro Transit Authority to allow displaying educational posters on public transit buses that read, "Someone in your life is gay".
Recognized posthumously
Boozer, died March 6th, 1987, of an HIV/AIDS-related illness at the age of 41. The GLAA (Gay & Lesbian Activists Alliance – previously the GAA) remembers Mel Boozer 20 years after his DNC speech. He's still recognized today as someone in history who was a fighter for equal rights and recognition of the LGBT+ community. Mel Boozer was survived by his mother, Lossie Brown; a half sister, Corrie Brown, and a brother, Russell Boozer.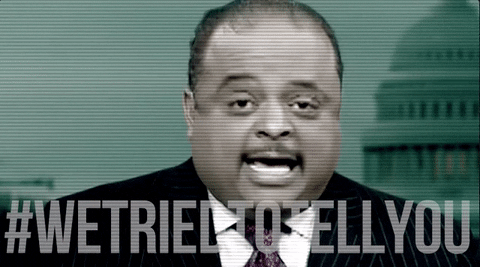 The End and The Beginning
So this ends our Queer Black History series for Black History Month. Let's not forget all those who came and went before us and have fought to end LGBT+ discrimination.
Throughout the year we'll be highlighting the many flavors of queer people of all colors. Someone we're keeping an eye on is Kehinde Wiley, the first black gay artist to paint a US president's official portrait.
Queer Black History
Black History Month, Part one features the life and legacy of Bayard Rustin.
Black History Month, Part two features the life and legacy of James Baldwin.
Talk to us, or write for us?
Got a story yourself and want to share it?
Send an email to social@planetromeo.com