Pride: From Protest to Celebration
Darryl McDade, our comms guy, takes a moment to reflect on the origins of Pride, from protest to celebration and beyond.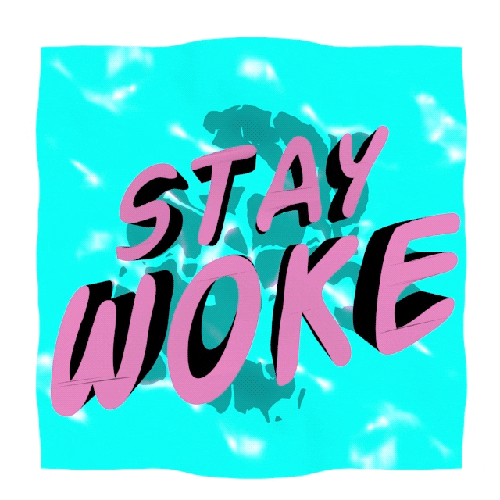 Time to Reflect
As Pride Season is in full swing, what better time to reflect upon how it started, the marches, the journey to inclusivity, the celebration, and some advice for the future.
Especially for the youngsters and millennials among us, you need to stay woke, 😊 to help you prepare for and strengthen your position for the future. For the young at heart like me, 😎 you may recognize that we're disturbingly close to history repeating itself.
PRIDE THE PROTEST – HOW IT STARTED
It all started in the wee morning hours (1:20a.m.) of Saturday, June 28, 1969. Police raided the Stonewall Inn, a gay bar at 51-53 Christopher Street, Greenwich Village, New York City.
Police Raids and a Riotous Response
Police raids on gay establishments happened on the daily in the 60s, and the cops often performed sweeps to rid neighborhoods, parks, bars, and beaches of gay people. Cross-dressing was outlawed. Gays, lesbians, bisexuals, and gender nonconforming persons were publicly humiliated. They were often physically harassed, fired from jobs, jailed, or put into psychiatric hospitals, regularly.
But officers quickly lost control of the situation at Stonewall and a riot ensued. LGBTQ+ persons were sick and tired of the constant discrimination, violence and police harassment. So they finally fought back. They were joined by neighborhood residents, and homeless male youths from the adjacent park. The rioting went on for days!

---
Related: Nish Gera – Pride and Prejudice
---
PRIDE – THE MARCHES
The community quickly organized. In November of 1969, Stonewall patrons and their allies turned organizers, and proposed the first Pride march to be held in New York City. Within months of the riots, 3 newspapers and 2 gay activist organizations were established. Within a few years, several gay rights organizations popped up across the US.
On June 28, 1970, exactly one year after the Stonewall riots, the first official Gay Pride marches took place in New York, Los Angeles, San Francisco, and Chicago. Pride marches would expand to dozens of cities in the coming years. For those in the know, The Stonewall Riots are widely considered 'the' most important event leading to the gay pride movement.
Eventually, Pride events would be organized and held across the world with different names like, Gay Pride, Rainbow Pride (from the rainbow flag), LGBT Pride (explicitly to include lesbians, bisexual and trans people), Christopher Street Day or CSD (to commemorate the place where it all began), and today, often just Pride.
PRIDE  – The NATIONAL MONUMENT
In 2016, President Barack Obama designated Christopher Street, the Stonewall Inn, the adjacent Park, and the surrounding areas a national monument. This became the first US national monument celebrating gay history.
PRIDE AND TRANS INCLUSIVITY
In our stroll down memory lane, we should give special recognition to our trans siblings, as they lit the flame that led to what we now call Pride. Within the trans community, there's an ongoing discussion, as to whether an umbrella term is desired, when referring to gender nonconforming persons (e.g., trans*). Specifically, what the correct term to use is, that doesn't come across as offensive, excluding, or transmisogynistic. One that is inclusive to the entire non-binary gender spectrum: transgender, transsexual, transvestite, genderqueer, genderfluid, non-binary, genderfuck, genderless, agender, ambisexual, intersex, non-gendered, third gender, two-spirit, bigender, etc.
A Question of Taste
Trans or Trans* – Should it be with an asterisk (*) or no asterisk?
Answer our poll below and let us know your preference.
PRIDE – THE CELEBRATION
Since those early days, I'd say that a great deal of progress has been made in our quest for inclusion, equality and acceptance. In many countries around the world there are anti-discrimination laws or hate crime legislation covering sexual orientation and/or gender identity. In some of the more progressive countries, civil unions, registered partnerships and marriage have also been granted to same-sex couples.
Image Date: May 17, 2019 – Ecuador legalizes same-sex marriage: June 12, 2019
The Struggle Continues
With that in mind, I'd also say that the celebration part of Pride is in full swing. These days, people get together to dance, drink, party and have a parade; with dykes on bikes, men in leather, drag queens in 10 inch heels, unicorns, pride flags, and rainbow confetti leading the procession.
But much to my disappointment, Pride is often a more commercialized festival, rather than the awareness raising, emotional support and encouragement event that it once was, by and for the LGBTQIA+ community. Far too often, I see big corporations participating in a Pride parade, not solely, or necessarily, to support the community, but simply to promote their brand.
Personally, I think Pride has lost its roots, and a lot of the activism aspect, while the struggle remains very real in many other places around the world.
PRIDE At Present
Strangely enough, from both inside and outside the LGBTQIA+ community, I notice criticism and protest against Pride events. In the most extreme cases, you have on the one hand, the we've-come-a-long-way-baby group, and on the other, you have the anti-special-interest-haters.
So although there is much to be celebrated, there's also still lots of work to do. In my humble opinion, I consider it a luxury to be quarreling over an asterisk (*), when in so many places around the world, all non-heterosexual and non-cisgender people are seen as outcasts or as an 'out-group'. So, instead of splintering into smaller subcommunities, perhaps we should unite, like they did at the first Pride.
Pride began as: "A positive stance against discrimination and violence toward lesbian, gay, bisexual, and trans people, to promote self-affirmation, dignity, and equal rights, and to increase visibility as a social group, build community, and celebrate sexual diversity and gender variance." In its most basic form, just insert any out-group, (as long as their behavior doesn't harm anyone else.)
WHERE WE NEED TO GO
So I suggest coming together with other out-groups, and take a joint stand against any and all bigotry. Pride would then become something along the lines of: Lesbian, Gay, Bi, Trans, Queer, Intersex, Asexual, Disabled, Refugee, People of Color, Women and Allies: LGBTQIADRPCWA Pride! Just kidding about the abbreviation, I'm still fine with LGBTQ+, but you get my drift. 🤗
In the words of Fintan O'Toole: "Fascism [arises] by building up the sense of threat from a despised out-group. This allows the members of that group to be dehumanised. Once that has been achieved, you can gradually up the ante, working through the stages from breaking windows to extermination."
Think about it. If one of the biggest, and most powerful and prosperous countries in the world is kidnapping and caging babies and children, something reminiscent to Hitler's concentration camps, then now is not the time to sit on our asses and just let history repeat itself.
More About the Author
Darryl McDade is the Communications Officer at ROMEO. He's usually found working hard behind the scenes, putting together messages to our Romeos, brainstorming communications ideas, fine-tuning content for our site and checking the blog for accuracy and readability. So when you read something on ROMEO, it's probably gone through Darryl's hands to add his expertise and finishing touches to the final draft.
Other Stories
We speak to the organisers behind Tbilisi Pride.
Introducing Godwyns
Meet our new LGBT Manager Godwyns.