National Coming Out Day 2017
Today is National Coming Out Day in, Canada, Switzerland, The Netherlands, US and UK. The celebration started in the US 29 years ago, and focuses on the power that comes from the simple act of telling the people you love and trust, who you really are.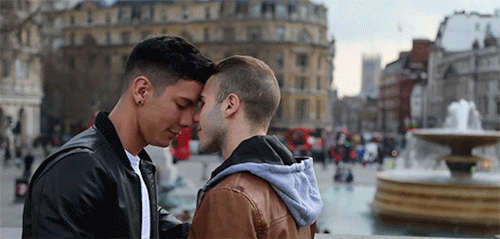 Celebration
Whatever your personal situation, National Coming Out day is an opportunity to celebrate coming out, and to send love and support to everyone who had the joy of doing it. It's also a day to send love and understanding to those who just can't come out yet, or perhaps can't ever.
Save
PLANETROMEO comes out
We marked it last year  with an individual coming out story and the year before with words of love and support. this year we're sharing even more 'coming out' stories from the team at PLANETROMEO.
Personal Stories
Everyone's coming out story is a huge part of their development. It's a rite of passage. We asked some of the team members at PLANETROMEO if they'd like to share their memories of coming out.
Here's what they had to say.
"My mom's response to my coming out was: I knew it all along while she smiled very happily. Now I will get to experience two straight marriages and one gay marriage in my life, now what mom can say that?" Jeroen – Junior Graphic Designer
---
"Love was never something to be said in my family, but it was always implied. Pride, on the other hand, was something you earned and worked on. After coming out, my father started telling me he was proud of me." Justin – Marketing Manager
---
"My parents sat me down and asked me if I was gay. I said yes and started sobbing like a baby. They had this really puzzled look in their eyes and were like, Are you okay? What is the problem?" Dirk – Facility Management Assistant
"Mom said: I always had a feeling that, that might be the case, but it's not my business who you have a relationship with. For me nothing's changed. I still love you. The one you're with may come and go but I'll always be your mother and you'll always be my son. More coffee?" Kerry – Content Manager
"I grew up in Sao Paulo, Brazil, the youngest kid in a typical catholic household, where the policy around sexuality was don't ask, don't tell.
At age 17 I easily came out to school friends and co-workers, but only much later to my family.
I was then 23 and had been living with my boyfriend, whom family saw as 'a friend'. After 4 years broke up, and I told my family I was moving out to live alone.
My very heterosexual older brother then made a move: he invited me out for a drink, which was very unusual, and told me Ï know you guys have been together for a while and I want to make sure you're ok, and that you can count on me.
I was incredibly happy. I had an ally and a new friend. We talked openly about sex for the first time, compared notes, it was fantastic." Rogerio – Creative Director
---
---
Me: "The girl I'm dating is actually a boy."
Friend: "OMG, when did you find out?"
Me: "Some years ago."
Friend: "Huh!? But you've only been together for a few weeks?"
Me: " Oh no, it's not what you're thinking. I knew it was a boy, I'm gay."
Hendrik – CRM Marketer
---
"Well how about someone who never really came out? i.e me. My dad doesn't know, and my mum found out because my ex-boyfriend liked some picture on Facebook." Luke – Social Media Support
"Would you like to know how I came out to my family, or how I came out in School? I think I was 12 or 13, my mom said something like,"
Mom: What was that?
Me: A Gay website?
Mom:. Why?
Me: I don't know.
"Of course, I was in tears." – Kevin – Project Assistant Care
"I came out to my mother first, and she had a little speech prepared, then I came out in college, at work, and to my friends, as well as strangers. I got caught up in telling everyone, and many were not surprised. You think it's a big secret that no one knows, but in my case everyone knew, they were just waiting for me to confirm. My cousin Katie said – Just to be sure, you're gay, right? I was a little disappointed that I didn't get to shock anyone." Joseph – Social Media Officer
You are powerful
Coming out – whether it's as lesbian, gay, bisexual, transgender, or queer – STILL MATTERS. When people know someone who is LGBTQ, they are far more likely to support equality under the law. Beyond that, our stories can be powerful to each other.
Much Love,
PLANETROMEO
Suggestions
We value YOU. If you want us to cover anything, send your suggestion to social@planetromeo.com. All ideas considered.
Enjoyed this story? Then check out our coming out story from last year.
We also feature gay people in their jobs, we call it Queer Careers.
Save