Krystella's Inbox – March
Full Answer 2

Hi, Krystella!

I hope you are doing well. My name is Pelu from Colombia. I was born on July 21st. I'm writing this letter hoping to get some enlightenment. Please excuse my English, it's not the best, but I'm trying my best. The thing is I'm 26y/o, and I still haven't found my vocation, that spark that makes me dream and takes my sleep away. I feel that I'm losing my youth looking for it without getting answers; which also means wasting my life. ):-(

On the other hand, I live in a country with a growing crisis (economic, social, health, education, safety), so my desire is to try living abroad somewhere, but I don't have any idea where should I go. First, I would want to figure out what to do with my life. I want to find a place where I can work and afford to lead a comfortable life. I don't expect to become a wealthy man; having millions is not my biggest goal. I mean rich in happiness because I love what I do.

Most important, I want to have a warm, comfortable place to live, where my loving family has all their needs met. I would appreciate so much your help; I believe in this. Some people become gifted with talents, and when you use yours to help others, it's beautiful. According to my energy and situation, where do you see me living and doing what? Please explain the chaos in my mind!!

Thanks for reading, I send you a warm hug with love.

-Pelu-
Hi Lovely Colombia,
Thank you for your kind words. I enjoyed reading your letter to me. It reminded me of my youth, but things are much different now. Today it's common to search for your vocation, to try different things until you feel that 'click' with something. You're so young at 26; you might feel like you're wasting time, but there is no such thing. If you believe you're blowing time, then I know you're not learning from life's lessons.
The crisis you see in your country is all over the world. The crisis you might be having with yourself won't disappear because you move your charming little self to another country. Nope. We take our baggage with us no matter where we go. Just keep that in mind, if you choose to move abroad.
You sound like a wealthy man if you take into account the richness of the love you have for your family, your desire to achieve, and your need to provide. Your energy and situation are clearly pointing in the direction of health care, hospitality, or a coordinator. There is a need for these types of occupations all around the world, and you would be a perfect fit. Use your brain to follow your heart. Then you won't make stupid, yet loving choices.
With Lots of Love and Respect,
Krystella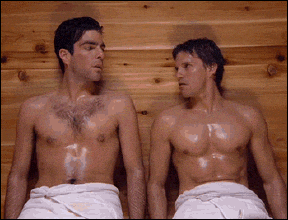 Disclaimer – Krystella is a force of nature and, as such, cannot be completely controlled by PLANETROMEO. In some cases our hands are tied, literally. She has insisted on her own brazen style when it comes to titles and the sound of her written pieces. We hope you enjoy her savage embrace. Peace out and play nice.
Save
Save
Save