Gay Games – Paris 2018
The Gay Games is the world's largest inclusive sports and culture event. It began in 1982, and was founded by decathlon Olympian Dr. Tom Waddell. We covered The History of the Gay Games previously on the blog. This time we're looking at the plans and ambitions for the upcoming Gay Games in Paris this August.
All Equal
With up to 15,000 participants expected to attend and a potential 40,000 spectators, there's a lot going on in Paris this August. This will be the 10th edition of the Gay Games and the motto is 'All Equal.' The Games are open to anyone who wants to participate, regardless of gender, age, sexuality, or anything else. Categories are divided by age and experience to give everyone a sporting chance. So, you'll usually be competing with athletes of a similar level.
The Opening Ceremony
The Opening Ceremony will mark the official beginning of the Gay Games at the Jean Bouin Stadium on August 4, 2018. The Opening Ceremony is one of the most important moments of the Gay Games. There will be a procession of athletes and artists into the stadium, accompanied by a succession of performers and public figures. This ceremony will bring together all participants to share in an unforgettable experience. The Grand Palais will host the Opening Soiree (party) and the guest DJ will be Offer Nissim.
Facts and Figures
The Games promise to include 36 sports and 14 cultural events, spread over 55 venues. The 15,000+ athletes come from 80 different nations and will be supported by 40,000 friends, fans, family, and locals.
Impact on sports
Paris 2018 promotes inclusion and diversity in sports. The Gay Games allow people to affirm themselves and raise the positive visibility of LGBTQ+ sports and cultural associations. In particular, Paris 2018 wants to break down barriers and stereotypes related to gender identity, sexual orientation, health status, and disability. Events such as dance, synchronised swimming, and figure skating also include same-sex couples as well as mixed couples.
Sports can often be a hostile environment for LGBTQ+ people.
Follow The Games on Instagram
To keep an eye on the upcoming Gay Games you can follow them on Instagram.
ROMEO at The Games
We're following the water polo team, Amsterdam Waterproof, on their journey from The Netherlands to Paris. Check out some of the teammates and find out about their plans for Paris on our special page devoted to ROMEO Sports.
More ROMEO Sports Stories
Previously on ROMEO Sport we featured the inclusive rugby team, The Amsterdam Lowlanders.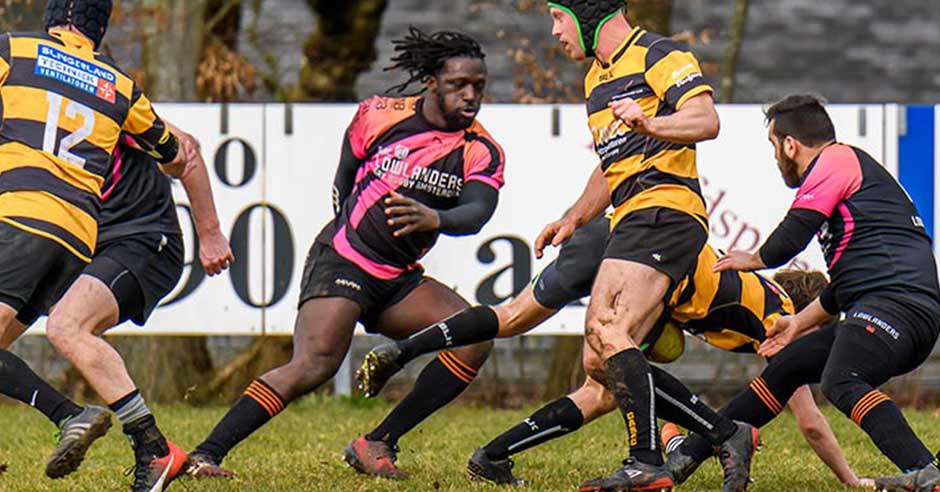 Suggestions
If you have a favorite sport, or if you want to write about your own team, let us know by sending your suggestions to social@planetromeo.com.