Back by popular demand
ROMEO EGGstravaganza
Grab your Easter baskets, duffle bags, or the biggest purse you can find Romeos, because we're having an Easter Egg Hunt!
---
HUNTING SEASON IS OPEN!
---
We've hidden 7 eggs ⬇️ on our web pages. Each one includes a hint to where we've hidden a matching ROMEO official profile EGG on the radar grid, in a city somewhere in the world.
After you've figured out any hint on the company website, use TRAVEL to hop to and explore the city where the hint leads you. Then find the ROMEO EGG profile and open it. Figure out the hint on each profile to find the next EGG on our company web pages.
---
NO TIME TO WASTE, THE HUNT ENDS
MONDAY, 22 APRIL AT MIDNIGHT (CEST).
---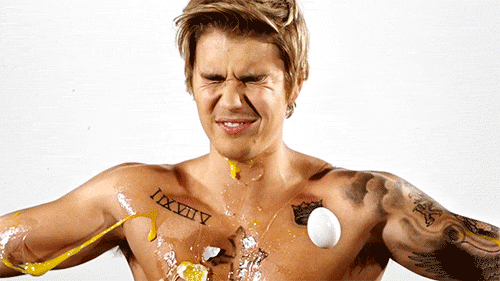 A FEW TIPS TO HELP YOU ON YOUR JOURNEY:
For the best hunting experience we recommend using the NEW ROMEO web version which also works perfectly on mobile devices. Devoted app users can use the ROMEO App

For Egg #2 you'll have hop over to the and log in to HUNQZ using your regular ROMEO username and password. Don't worry, the HUNQZ won't see you're there. 😎

It's best if you start your adventure from this page, going hop-by-hop 🐇 solving the hints to find all of the EGGprofiles and web pages.

There are 7 eggs on our web pages AND 7 eggs on the radar grid - you have to find all 14 eggs to complete the hunt.

You have to click or tap the EGG and the hint will pop up.

You must open each EGG profile so that it registers a visit. ✔️

PLUS users: do not hide your visits otherwise your visit doesn't count. 😎

Be sure to check your IMG#59143 Filter settings so you don't miss any eggs.

EGG profiles can be online or offline.

EGG profiles can be "looking for" - online IMG#59428 , date IMG#59428 , now IMG#59427 .

When you solve a clue, be sure that you are looking at the correct grid - Activity and New will help you see fresh new faces, but it won't help you locate the EGGs. 👀

If you fall down a rabbit hole and accidentally find an egg, don't worry! Just keep following the hints to the end. The last egg will lead you back to the beginning, so you can pick up any eggs you may have missed along the way.

Happy Hunting!
---
Figure out all the hints and visit all 7 of the EGG profiles and we'll enter you in the lottery to win one of these 75 FABULOUS prizes we have to give away:
---
EGGspurt
You're an EGGspurt if you find all 7 eggs!
5 winners:
1-year ROMEO PLUS membership (for non-PLUS users)
1 exclusive ROMEO sports/gym backpack
1 winner:
Full Frontal: The Best of Dylan Rosser (collector's item) - Dylan Rosser (paperback)
1 winner:
Porn from Andy Warhol to X-Tube (collector's item) - Kevin Clarke (paperback)
1 winner:
A Thing of Beauty Jake Jaxson & RJ Sebastian (hardcover)
3 winners:
1-month subscription to the Netflix of gay porn NakedSword.com
EGGsposer
You're an EGGsposer if you find 6 eggs!
10 winners:
3-month ROMEO PLUS membership (for non-PLUS users)
1 winner:
Beards: An Unshaved History Kevin Clarke (paperback)
20 winners:
1-pair of Andrew Christian underwear (we only need your size)
EGGsplorer
You're an EGGsplorer if you found 5 eggs!
30 winners:
1-month ROMEO PLUS membership (for non-PLUS users)
1 winner:
Play with Me! Alex Neustädter (hardcover)
3 winners:
1-year subscription to Boner World Magazine (English edition)
---
Prize winners will be sent a message to their ROMEO profile from our Official ROMEO Eggstravaganza Winners profile. Happy Hunting!

---
Eligibility and Limitations: Participants and winners must be ROMEO members. Employees, board members or independent contractors of ROMEO B.V., Erasys GmbH, and PlanetRomeo Foundation, participating sponsors, or members of the immediate family of any such persons are not eligible to participate and win.
---
Other Stories
Caring Kevin takes to ROMEO about Masc4Masc culture.
VideoChat: Face-to-Face
Did you know you can use VideoChat on the ROMEO app?