Cracking The Code
We made an EGG Hunt for Easter and thousands of our Romeos are already on the hunt to find 7 Eggs, 6 are hidden on profiles on ROMEO and 1 is tucked away on Hunqz. We decided to reveal some of the steps to hep you on you way and give EGG hunters a boost. Secrets, hacks, hints and top tips await you below.
---
Hunting Season is Open until Monday at Midnight!
---
Log into ROMEO on your desktop, or if you are using a tablet/smartphone log into ROMEO on the web browser or the app. Go to Travel, it's the Blue Plane logo IMG#58480 in ROMEO. When you are in TRAVEL enter Brussels as your location. Then check out the grid in Brussels. You will see a profile with an Egg in the main profile picture. Click this and read the profile to get your next hint.
---
No time to waste, the hunt ends on Monday, 22 April at midnight (CEST).
---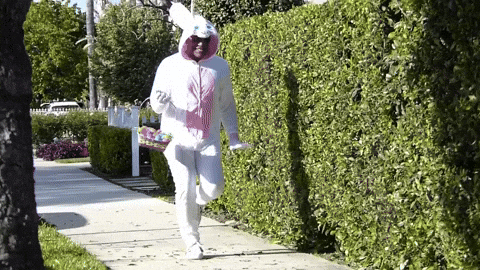 Fabulous Prizes
Figure out all the hints and visit all 7 of the EGG profiles and we'll enter you in the lottery to win one of these 75 FABULOUS prizes we have to give away:
EGGspurt
You're an EGGspurt if you find all 7 eggs!
5 winners:
1-year ROMEO PLUS membership (for non-PLUS users)
ROMEO sports/gym backpack (exclusive)
1 winner:
Full Frontal: The Best of Dylan Rosser (collector's item) – Dylan Rosser (paperback)
1 winner: Porn from Andy Warhol to X-Tube (collector's item) – Kevin Clarke (paperback)
1 winner: A Thing of Beauty Jake Jaxson & RJ Sebastian (hardcover)
3 winners: 1-month subscription to the Netflix of gay porn NakedSword.com
EGGsposer
You're an EGGsposer if you find 6 eggs!
10 winners: 3-month ROMEO PLUS membership (for non-PLUS users)
1 winner: Beards: An Unshaved History Kevin Clarke (paperback)
20 winners: 1-pair of Andrew Christian underwear (we only need your size)
EGGsplorer
You're an EGGsplorer if you found 5 eggs!
30 winners: 1-month ROMEO PLUS membership (for non-PLUS users)
1 winner: Play with Me! Alex Neustädter (hardcover)
3 winners: 1-year subscription to Boner World Magazine (English edition)
Prize winners will be sent a message to their Romeo profile from our Official ROMEO Eggstravaganza Winners profile. Happy Hunting!
VideoChat: Face-to-Face
Did you know you can use VideoChat on the ROMEO app?
Eligibility and Limitations: Participants and winners must be ROMEO members. Employees, board members or independent contractors of ROMEO B.V., Erasys GmbH, and PlanetRomeo Foundation, participating sponsors, or members of the immediate family of any such persons are not eligible to participate and win.