5 STEPS TO ENJOY VIDEOCHAT MORE THAN EVER
Just like the movie, being 'Home Alone' is not much fun anymore. Luckily, there's no need to leave the comfort of your boudoir to make it a place vibrating with sexual tension or a cozy place for a deep face to face conversation. The VideoChat function in our app is getting more popular than ever these days. Read our guide to enjoy it to the fullest!
---
1. SHOW YOUR (ROOM'S) BEST SIDE
VideoChat is a lot about visual impressions. And even though we've all got really comfortable in our homes lately, there's no need for your VideoChat date to see all the treasures of your dildo collection.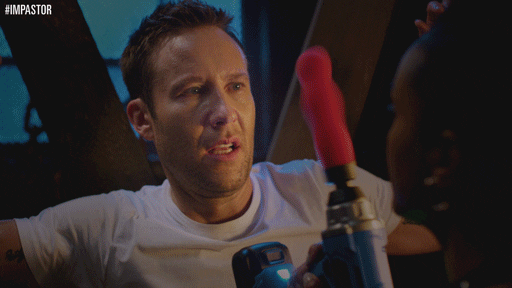 2. WHEN CALLING, START WITH YOUR FACE
We know from experience the many of us are willing to answer an unexpected VideoChat call. However, if you call someone, make sure you're always on the same page regarding what the opening image of your VideoChat will be. You may consider your bottom half to be the more beautiful one, but unless you're sure the other guy is interested in it, play safe and say hello with your face first.
3. BE VISIBLE
On the other hand, VideoChat is a mutual experience. Make sure you're clearly visible to your chatting partner. Don't hide in the darkness – the light is your friend!
4. DON'T BE SELFISH
Quitting the call is just one click away. However, that does not mean you should feel free to quit right after you achieve any goal you came here for. If he helped you have a good time, do the same for him!
5. DON'T TAKE IT TOO SERIOUSLY
It's supposed to be fun! And fun with too many rules is not fun anymore – unless you live to obey (#NoKinkShaming). Don't let anyone tell you what to do. Not even this blogpost! 
VideoChat
Never tried our VideoChat? Read more about it in this blogpost.  
More Stories
Tommy works in ROMEO Advertising and he tells us how he is managing working from home in our, We Stand With You series.
ROMEOS Together
We put together a list of TV recommendations suggested by our users. For even more you can always join the group yourself.
More Stories
Have you ever rated a picture on ROMEO? We trust you to self regulate the pictures uploaded by our Romeos. Take a look – Picture Rating so much fun.