2016, A Year to Remember
We started 2016 looking forward to the Rio Olympics, Europride coming to Amsterdam, and exciting developments planned for PLANETROMEO. Now we can take the time to look back and see what actually happened. The milestones of 2016.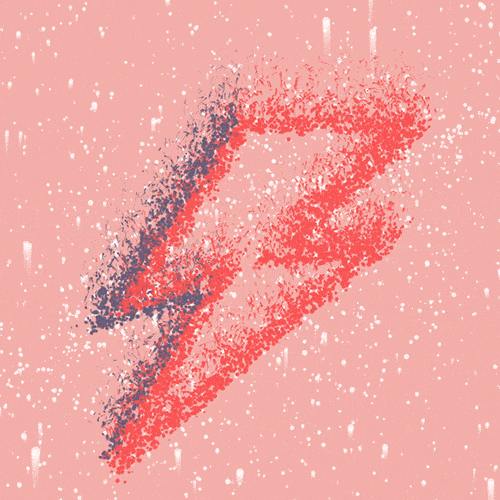 JANUARY 10
David Bowie
Throughout the 1970s, Bowie was a trailblazer of musical trends and pop fashion. He was a gifted singer-songwriter, a pioneer of glam-rock, and his music eventually evolved into what he called "plastic soul". His poetic lyrics and iconic image have inspired queer art and gay men for decades. Bowie left planet Earth on January 10th.
FEBRUARY
Love Month
2016 was a leap year so we had Feb 29th – traditionally a day for women to ask men to marry them. It hasn't really transferred to the gays, but it's an extra day to celebrate love and that's awesome. ?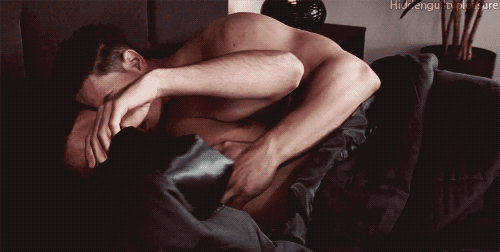 MARCH 17
St. Patrick's Gay
March 17th is St. Patrick's day, the national holiday of Ireland, and a pretty big deal in New York. For decades, gay members of the Irish community were kept out of the parade. 2016 was the year the Irish gays got their rightful representation on the green streets of New York #teartomyeye #ohdannyboy #topofthemorning #bottomofthemorning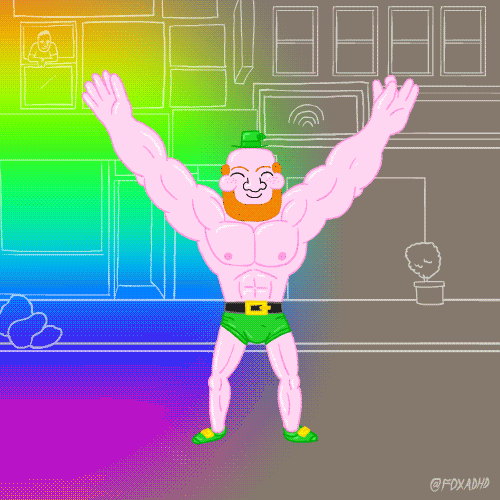 APRIL 21
Prince
Prince's costumes, dancing, high heels and poetry all added to his magic. This funky sexy man was an icon for gay and straight people. He lived outside of society and ahead of his time. Purple Rain, Cream, and 1999, the hit list of this genuis is filled with stand out works of musical art. Prince skipped out rather unexpectedly on April 21st.
APRIL 
QuickShare
QuickShare was introduced as a new feature on PLANETROMEO in April. It's a new way to share your private photos easily for just 1 hour. It's available on all our platforms but it's especially handy for our App users. Since softcore and hardcore photos cannot be displayed publically in our App, saving these images in your QuickShare album allows you to share them at the touch of a button. #dickpic ???
MAY 5
Colton Haynes
Gorgeous, delightful, beautiful Colton Haynes slips out of the closet in a messy online exchange in January. A fan suggests Colton has a secret gay past. The actor replies, "Was it a secret?" It was a bit too soon for Colton to be comfortable with coming out so he waited till May 5th to talk about his sexuality in the media. MAY 20
Cher
Cher has been a living legend and pop superstar since the sixties. She's a singer, variety-show host, Oscar-winning actress, fashion icon and inspiration to countless drag performers. Over the years, she has also become a director, an infomercial queen, political pundit, philanthropist, LGBT advocate and tabloid fave. She celebrated her 70th birthday on May 20th.
JUNE 12
Orlando
On June 12th, forty-nine people were killed and an additional 53 wounded at Pulse, an LGBT nightclub, in Orlando. A lone gunman opened fire in the club just after 2 a.m. The attack was both the deadliest single-shooter killing and the deadliest act of violence against the LGBT community in U.S. history. PLANETROMEO released a statement of solidarity, featured below.

JUNE  
PLANETROMEO Beta comes out
We rolled out our Beta platform for everyone in June. The Beta site is live and available at the same time as our Classic platform. This double life means you can test drive PLANETROMEO Beta and still head back to Classic when you feel the need.
JULY-AUGUST
Europride
In 2016, Europride brought it's festival to Amsterdam – the city PLANETROMEO calls home. It was a three week festival filled with music, parades, flags, love and celebration.
In the first week, Europride occupied Dam square with concerts and performances. The highlight of week 2 was the music festival, Milkshake, held in Westerpark. Week 3 coincided with the already famous Canal Pride of Amsterdam. The city was exhausted and covered in rainbows by August 7th.

AUGUST 5-21
Rio 2016
The Rio Olympics were the Gayest Summer Games yet. More than 50 out gay athletes competed, 11 of which were men. Tom Daley was probably the most recognizable, he was joined by fellow Brit, Tom Bosworth. Daley picked up a bronze medal in the 10 meter diving final, and PLANETROMEO nominated him as one to watch for 2017 in our gays of the future blogpost. #legend
AUGUST
Picture Rating
PLANETROMEO brings picture rating to Beta. This is when users rate pics for us. They decide whether an image is non-sexual, some skin, softcore, hardcore or illegal. Picture rating is easy and addictive. Try it. You'll love it.
SEPTEMBER
Will & Grace Reunion
Will and Grace had a quickie reunion to educate America on how to vote. The 'idiots guide to voting' was also a refresher on the joy and wit shared between the four stars of the gay sitcom. Karen was a republican, Will and Grace were liberal democrats and darling Jack was a shallow swing voter, likely to go with the wind. #fail #weallknowhowthatturnedout
OCTOBER 20
The Rocky Horror Picture Show
Lets do the time warp again
A remake of the 1975 cult classic stars an ensemble cast led by Laverne Cox. The film premiered on October 20, 2016, and received mixed reviews. We featured Laverne in our Gays of Christmas Present, just because she's a total hero, role model, legend and boss. #slay
https://youtu.be/bDDSJV8cEao
NOVEMBER 22
Ellen
Ellen DeGeneres received the Presidential Medal of Freedom for a life-time of work and being a wonderful human.The comedian and TV show host got super emotional, tears happened and we loved her all the more for it. #lifegoals
NOVEMBER
Travel Feature
We introduced, TRAVEL, a new PLUS feature. It helps boost the fun-factor on your vacations. If you want to travel next year, you can log in to PLANETROMEO Beta, click the TRAVEL logo and start exploring Romeo grids all around the world. We made a video and wrote a nice blog to introduce the feature.
DECEMBER 25
George Michael
On Christmas day, the news of George Michael's death was announced. The pop star, gay icon and musical genius was a huge part of Christmas. His early success with 'Last Christmas' connected George with the love and joy of our winter festival. Immediately after his death the outpouring of love and support for such a wonderful gay man was touching. His music will be the sound track to 2017 as we move boldly forward into the unchartered future.

2017
So, that's the PLANETROMEO Year-in-Review for 2016.  New Year brings hope and light, and we're looking forward to Worldpride in Madrid, Tom of Finland's movie, even more RuPaul amazingness and a whole lot of lovin'. After so many twists and turn in 2016, it will be interesting to see how 2017 rolls out.

Happy New Year everyone and remember to tell the people you love, how much you love them.

Kisses,

PLANETROMEO