The 12 Gays of Christmas: Part 1
We're taking a moment to think of all the inspirational homosexuals of the past, the present and the future that have made it a little easier to be fabulous by being fierce on our behalf. There are countless gay freedom fighters, so we had to narrow it down to our twelve favs.
The four Gays of Christmas past
Oscar Wilde
The original celebrity, Oscar Wilde is our first gay of Christmas. Oscar rose to fame as a witty playwright in London. He married Constance Lloyd in 1884, and they had two children, Cyril and Vyvyan. Yes, Oscar Wilde was a Daddy.
Wilde wrote stories for his children – The Selfish Giant is a wintery tale of sadness healed by love and laughter. A shady giant builds a wall around his garden to keep pesky kids out, total buzzkill. Suddenly the garden stops growing and winter moves in permanently. The gang of children decides to break in and become total legends completely saving the day. The garden of eternal winter bursts to life with the song and playful nature of kids. #lifegoals
Alan Turing
'Sometimes it is the people no one can imagine anything of who do the things no one can imagine.' – A. Turing
Alan Turing was a genius. He's the father of computers, and his work is estimated to have shortened World War II by two years saving some 14 million lives. #legend
Much like Wilde, Turing fell victim to British indecency laws. He was strolling home one night in Manchester and spotted a handsome twink. It was pre-smartphones, so he had to man up and ask the angel out to dinner. They ended up in bed, (super successful dinner date.) That night a criminal broke into Turing's house and robbed the place – total nightmare. When the crime was reported, Alan Turing was honest about his liaison with the 19-year-old.
The police charged Alan with gross indecency. When it came to trial he pleaded guilty and was convicted in 1952. He opted for chemical castration to suppress his libido, ultimate buzzkill, and was found dead from cyanide poisoning in June 1954.
Former British Prime Minister, Gordon Brown apologized for the appalling treatment of this genius war hero in 2009. The Queen of England went on to grant Turing a pardon on December 24th 2013.
James Dean         
The rebel without a cause was the heartthrob of his generation – stylish, sexy, ballsy, angry and talented, he had it all. He also had a passion for fast cars that led to his early death.
Hollywood had a cover-up system for promoting gay actors as straight by matching them with girlfriends, (the original beards). Rock Hudson, Cary Grant, and the eternally young James Dean were all part of the dazzle charade. #Imnotgaymyboyfriendis
While his movies have very little to do with Christmas they are often aired over the holidays. Almost every year there's a new scandalous tell all book about the tragic and beautiful Jimmy Dean to get your BFF as a stocking stuffer. James Dean – Tomorrow Never Comes, reveals Marlon Brando and Dean had an S&M love affair.
Tchaikovsky
Tchaikovsky's The Nutcracker Prince is a ballet based on a children's story. The performance begins on Christmas Eve in wealthy upper-class Germany. The family Nutcracker, designed to look like a royal soldier with a powerful jaw, fascinates the little girl, Clara. She's given the special job of looking after it. The toy magically comes to life, has a battle with a naughty mouse king and takes the little girl off to Toyland. It has all the elements of an excellent tale, murder, kidnapping and (spoiler alert) the sugar plum fairy shows up in act three. It's terrific, and the music was created in the mind of our very own super gay Tchaikovsky.
So there you have it the four gays of Christmas past, the world's greatest wit, Oscar Wilde, the man who won the war, Alan Turing, the most iconic actor of his era, James Dean and a genius music composer, Pyotr Ilych Tchaikovsky.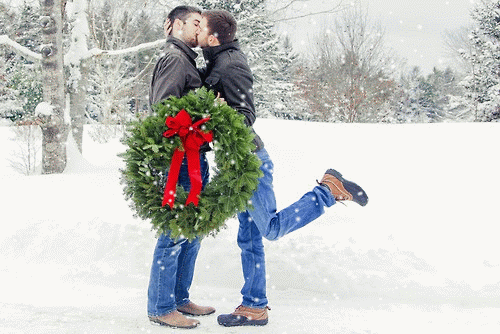 The second & third part of this Christmas list are available here:
The 12 Gays of Christmas Present
The 12 Gays of Christmas Future
If you want to find out more about our glorious and colorful past, follow this link: