The 12 Gays of Christmas: Part 3
This is the third and final part of our Christmas series on gay heroes across time. Here we focus on our future heroes – people who have the potential to shine in 2017.
The four Gays of Christmas future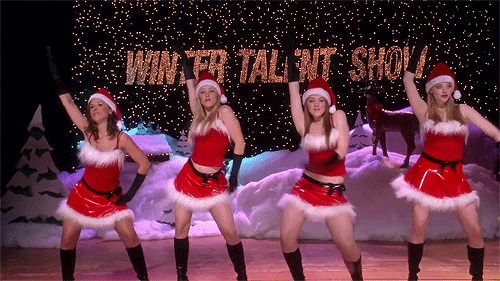 Tom Daley
Tom Daley is a superstar. This medal holding Olympian has been famous for most of his life. His 'coming out' YouTube video was released on December 2nd, 2013. The video was relaxed, charming and brutally honest; a testament to how far we have come as a community. Essentially he said he's dated girls before and right now he's dating a guy – it feels great and that's all. #simples
He has been famous since he was a child and his celebrity status has, at times, had a negative effect on his diving. The flashes from paparazzi threw him off on a dive in the 2012 London Olympics. After much protesting he was allowed to dive again. #nightmare
Tom is cute, clever, accomplished and a boss on social media. He's a super grounded member of the human race and the gay community. He got engaged to the guy he was dating, Dustin Lance, last year. #living
Moving into the future, we hope his light continues to shine bright, as he represents the gay community on a global stage. Good luck in planning your wedding Tom, and Merry Christmas –  you total gay hero of the future.
Riyadh K.
Riyadh K. is a YouTube sensation, and 2017 will be his year to shine even more brightly. He already bursts with positive energy, has a killer smile and the boy has his shit together. #slayingit
The family love is real for Riyadh, and his parents often feature in his videos. He managed to create a short in 2016 called 'Home', a poem about his emigration story from Dublin to London. In the short, he talks about love and finding his new place in the world. Riyadh is aware of his strengths and can admit to having a few flaws. 
In 2017, he'll present a BBC documentary for the gay community, placing smiley, gorgeous Riyadh in prime position to be a gay hero of the future. Props to you Riyadh K., you living legend. #gush #bigfan #loveyourbuzz
Mykki Blanco
A musician, activist, gender fluid superhero, Mykki Blanco is a rap star who performs as a masculine and feminine recreation of himself. He has previously toured with Björk, recorded with Basement Jaxx and established himself on the queer scene in New York.
Blanco disclosed his HIV status in 2015, fearing it would be an end to his music career. It wasn't. In fact, it flipped him into a period where he finally managed to produce his debut album.
Having tried so many different versions of him/herself to become THE queer rapper, is what makes Mykki Blanco a gay hero of the future. Mykki may get knocked down, but he'll get back up, dust himself off and own it, like a total boss. #legend
Oh Mykki, you're so fine, you're so fine, you blow our minds – you gay hero of the future.
The 4th Gay of Christmas future is up to you
The 4th and final gay of Christmas future is more an idea than a person. It's the kids we want to see growing up in the world we made for them. Maybe they will be strong and fierce like Laverne Cox, perhaps they will have the wit and charm of Oscar Wilde. Whatever is coming next, the gay heroes of the future have a lot of amazing role models to look up to and learn from. These heroes created a space for all of us to grow in and explore. #shouldersofgiants
We are a community of artists, lovers, movers, shakers, scientists, politicians, dancers, students, trans, fathers, brothers, mothers, and sisters. We exist as we are now because of the brave Gays who went before us. #legacy
We've identified a few bright sparks here, who we think are already doing a pretty amazing job of being high profile gay heroes. Hopefully, they'll grow to realize their full potential in 2017 and enjoy their lives in the process.
So there you have it, the four gays of Christmas future, an Olympian athlete, Tom Daley, YouTube superstar, Riyadh K. the unstoppable Mykki Blanco and the ideal future gay we make ourselves.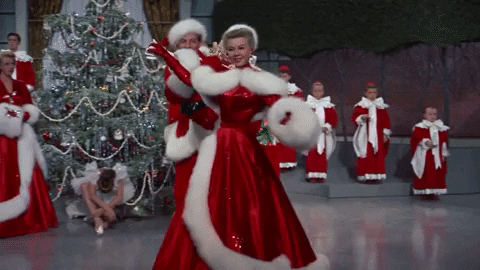 Who is your Gay hero of the future? Who do you want to represent us? Let us know – social@planetromeo.com.
Merry Christmas and have an incredible New Year.
Love and Gayness to all,
PLANETROMEO
For part 1 & 2 of this trilogy follow the links below:
The 12 Gays of Christmas part 1
The 12 Gays of Christmas: Part 2